Christmas Stories, Legends and Poems
many of the stories here are by famous Danish Author of Children's Stories - Hans Christian Andersen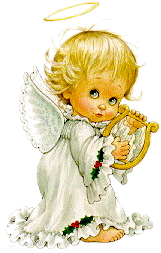 Click on any area you wish to visit - don't forget to tell us what Christmas means to you, Send Santa an e-mail and sign the Kiddie's Guestbook for Santa!

The Real Reason we celebrate Christmas. | Funstuff not just for Christmas! | Coloring Book | lots of Christmas pictures | Christmas Music | Angels, Angels, Angel! | Santa's house: | E-mail Santa your wishlist! | tell us what Christmas means to you | send an e-card to a friend! | Kiddie Christmas Guestbook | Kiddie Links | Kid Chat On-line|Kid's Christmas Main Page

You may use this quick e-mail form to send Santa your email address. He'll send you a Christmas greeting!


Send A Christmas Card to Family and Friends!



Like this site? Tell your family and friend about it!